Welcome to Chain Reaction Cyclery
 Your local family-friendly bike shop
Welcome to Chain Reaction Cyclery!  Located in Appleton, at 818 N. Superior St., and serving the Fox Valley, we're dedicated to providing the best in bicycle sales and detailed bicycle repair.  We offer a wide range of bikes, wheels, clothing, accessories, and snowshoes. Niki has over 19 years of bike experience.  We love riding bikes and equipping others to do the same.  We take great pride in knowing most customers on a first-name basis, and look forward to getting to know you, too. 
Stop by the shop, or give us a call to learn more!
Opened in spring 2007
Owned by Niki Jackson
19+ years of  bike experience
We service all makes and models
We sell new bicycles
Chain Reaction Hours:
| | | | |
| --- | --- | --- | --- |
| Monday | 10am – 7pm | Friday | 10am – 5:30pm |
| Tuesday | 10am – 7pm | Saturday | 10am – 2pm |
| Wednesday | 10am – 5:30pm | Sunday | Gone Riding |
| Thursday | 10am – 5:30pm |   |   |
Please note, hours are subject to change on occasion, we do our best to note these changes here, or on our answering machine.  Thank you!!!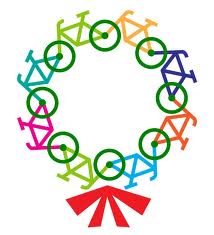 Holiday Hours:
December 24th: 10-2…. December 25th: closed…. December 31st: closed…. January 1st: closed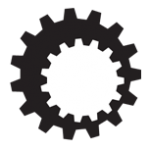 Exciting News as 11-21-14!!!
I am super excited to announce to all of our Chain Reaction family, heading into our 8th year of being in business we're purchasing the building Chain Reaction is housed in!!!  I'd like to personally thank Jane for being such an outstanding… landlord all these years, and I now look forward to this exciting & important next step!  Chain Reaction as a whole is really ramping up for an exciting 2015, and we've got so much to look forward to, starting with Fuji's great 2015 lineup, to our new line of fat bikes by Rocky Mountain (we're so stoked). We also have custom EWnR wool jerseys due to arrive any day now (just in time to make a great holiday gift for your favorite cyclist), to our TSL snowshoes of course made in the good 'ol USA.   So to celebrate all this goodness we'd like to thank everyone by throwing a few deals out there, so we'd like to take $100 off any fatbike now through Christmas.  Who doesn't like wool, so how about $10 off all in stock EWnR wool jerseys, along with $25 off any pair of TSL snowshoes.  The holiday season starts next week, so let's celebrate and kick this into gear. 
Cheers! Niki J.