Candlelight & Moonlight Snowshoe, Ski, and Hike Events 2022
Enjoy an evening hike, snowshoe, or ski along a trail lit by the flickering flames of candles or lanterns, or by the glow of a winter moon. It's a great time to spend with your sweetie and/or family or heck, bring everyone.
Events are scheduled in January and February 2022.
……Please note we'll post events on the calendar as they come available!!!
January 14, 2022
Candlelight Hike & Snowshoe
Catholic Ecology Center
w1468 County Road NN
Neosho, WI 53059
Time: 6:30-9pm
Come out to the Catholic Ecology Center for a beautiful candle-lit hike or snowshoe on our Green Loop Trail.
The Green Loop encounters the pond, Otter Creek, the Rubicon River, the boardwalk and ends at our Ecology Yurt. The trail, which will be lined with luminaries, is approximately 3/4 of a mile and mostly flat making for a beautiful hike.
The hike will end at the Ecology Yurt with a fire, hot chocolate and snacks. This is a wonderful time to get outside during the cold season and enjoy the beauty of creation.
Snowshoe use free to members while supplies last. Leashed Pets are welcome on trails but not allowed in buildings.
Tickets are non-refundable
https://www.eventbrite.com/e/candlelight-hike-and-snowshoe-tickets-208815160767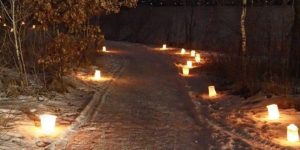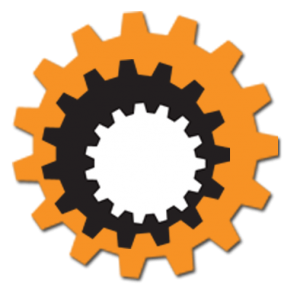 January 15, 2022
Candlelight Snowshoe Hike
Heckrodt Wetland Reserve
1305 Plank Rd, Menasha, WI
Time: 4-7pm
Come see the Reserve in a new light. This snowshoe torch led hike will take visitors through some unique parts of the Reserve (off the main trails) into the forested wetland and over the frozen ponds. Keep your eyes and ears open for Great Horned Owls and White-tailed Deer. Each participant will receive a pair of rental snowshoes and also their very own craft hot chocolate kit (including your very own Heckrodt Wetland Reserve ceramic mug). We'll have 2 firepits casting warm glows during the event. This event will surely create those iconic Wisconsin winter memories to be enjoyed for years to come.
Cost of event is $12 per person
https://heckrodtnaturecenter.org/events/candlelight-snowshoe-hike/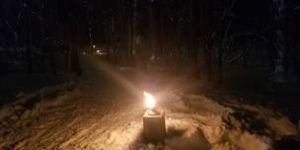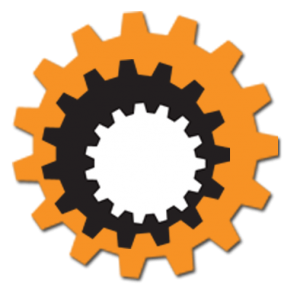 January 15, 2022
Candlelight Snowshoe Hike
Aldo Leopold Nature Center
330 Femrite Dr, Monona, WI
Time: 4:30-7:30pm
Hundreds of softly glowing lights illuminate the trails of Aldo Leopold Nature Center, Edna Taylor Conservancy and Woodland Park. Join us for a hike and enjoy a roaring bonfire outside the beautiful Aldo Leopold Nature Center.
In partnership with Madison Parks and Monona Parks & Recreation, all ages and abilities are welcome to this FREE snowshoeing event! After snowshoeing, warm up by a roaring fire; and for a small fee, enjoy a cup of hot chocolate, some tasty popcorn or make your very own s'more.
Come one, come all…No pre-registration is required!
This is a FREE event with FREE parking and a FREE shuttle from the Ahuska Park parking lot (400 W. Broadway).
Concessions will be available for a small fee. Portable restrooms will be available.
Please note: ALL PARKING for this event is at Ahuska Park with FREE SHUTTLE SERVICE to the event.
For more information, please call: 608-221-0404 x 0.
https://aldoleopoldnaturecenter.org/event/public-program-candlelight-snowshoe-hike/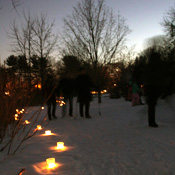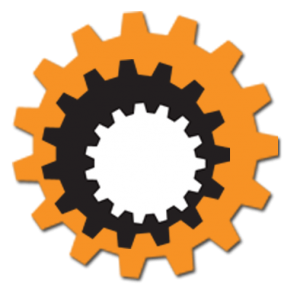 Winter Candlelight Ski & Snowshoe hike
DC Adventure Center Kayak Tours at Whitefish Dunes State Park
3275 Clarks Lake Rd, Sturgeon Bay, WI
Time: 5:30-7:30
Join the Friends of Whitefish Dunes State Park and enjoy this annual winter candlelight event. Separate trails available for skiers and hikers. The shelter features a warming fire along with hot beverages, popcorn and baked goods. Please leave your pet at home as they are not allowed on the ski trails or in the shelter building. Event is free but a state park vehicle sticker is required. Call to confirm.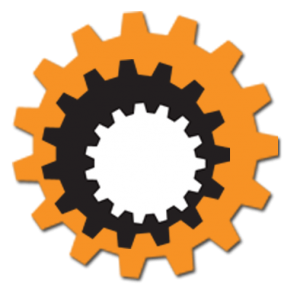 February 4, 2022
Light Up the Night Torch Light Ski/Snowshoe
Navarino Nature Center
W5646 Lindsten Road, Shiocton, WI
Time: 5:30-7:30
Come snowshoe or ski a one mile loop from the nature center to the bog and back. Enjoy the light of the stars and moon by torches lining the trail. Rental equipment is available for an extra fee.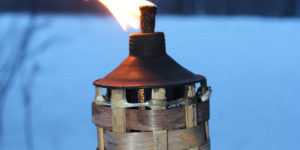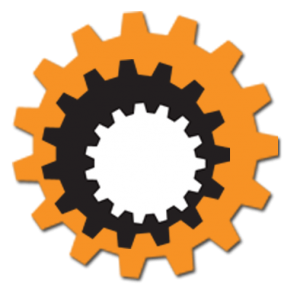 February 12, 2022
Newport State Park 32nd Annual Candlelight Ski/Hike/ Snowshoe Event
Newport State Park
475 County Highway NP
Ellison Bay, WI 54210
Time: 5:30-8:00pm
Newport State Park will hold its 32nd Annual Candlelight Ski/Hike/Snowshoe event on Saturday, February 12, 2022, from 5:30 to 8:00 p.m. Thirty-two years ago, Newport State Park began the candlelight ski tradition in Door County. The tradition will carry on again this year as a portion of trail will come alive by candlelight, guiding skiers, hikers and snowshoers into a glowing, magical winter wonderland.
Newport Wilderness Society volunteers will place over 300 candles, guiding participants down a 1.5-mile wooded trail section. Candlelight skiing requires no special talent or technique, and the terrain of the trail is flat and suited for the novice skier as well as the more experienced. If you don't want to ski feel free to hike or snowshoe the trail. Participants may want to bring a small flashlight or headlamp to assist in putting equipment on or finding your vehicle after skiing or hiking.
Participants should start at the picnic area parking lot (Lot 3) anytime between 5:30 and 7:30 p.m. Volunteers will be on hand to assist with directions. At the end of the lit trail, you will find a bonfire to warm up by. Hot cocoa will be available at the outdoor shelter building.
The event is free, but a Wisconsin State Park Vehicle Admission Sticker is required. They can be purchased online at yourpassnow.com or at State Park offices. For more information or if you are interested in volunteering for this event, check NWS website at: friendsofnewport.org.
The candlelight ski/hike/snowshoe event will be held with or without adequate skiing snow. Only extreme (cold) temperatures or unsafe trail conditions would cancel the event.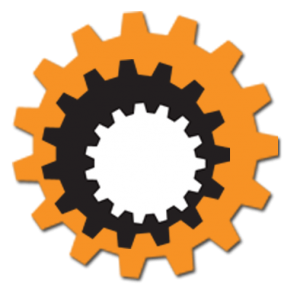 February 13, 2022
1st Annual Northland College Candlelight Ski & Snowshoe
Northland College
1411 Ellis Ave S, Ashland, WI
Time: 4:30-7:30pm
Join SOEI Outdoor Pursuits in our newest campus tradition! Come explore our newly developed campus Nordic ski trail system by candlelight and then enjoy treats and hot drinks by the warming fire. Use your own equipment or head down to the SOEI Nordic Ski Center (in the Lumber Jack Lounge in the lower level of the Ponzio Campus Center) to rent boots and skis for a modest fee.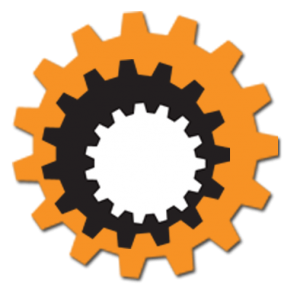 February 18, 2022
Fire & Ice Candlelight Ski & Snowshoe
Crossroads At Big Creek
2041 Michigan St, Sturgeon Bay, WI
Time: 6-8pm
Trails will be lit by luminaries to provide a magical, memorable winter experience.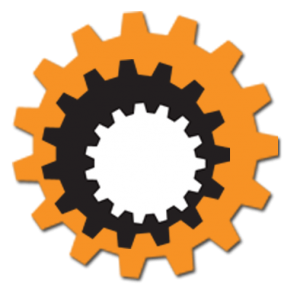 February 19, 2022
Awassa Trails Candlelight Ski/Snowshoe/Fatbike
8234 WI-70, St Germain, WI
Time 6-8pm
Experience the beauty of the Awassa Trails by candlelight at this family-friendly event. You can snowshoe, ski or fat bike the 1.4 mile, groomed loop. Then enjoy hot chocolate and s'mores by the bonfire. Park behind the St Germain Elementary School. Well-behaved, leashed pets are allowed. Hosted by the St Germain Non-Motorized Trails Committee. Event is free, but donations are welcome.
**Fat bikers are also welcome to try biking the singletrack 1.7 mile loop by headlamp. This loop will not be illuminated, but is a little more challenging than our ski loops.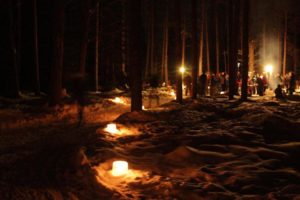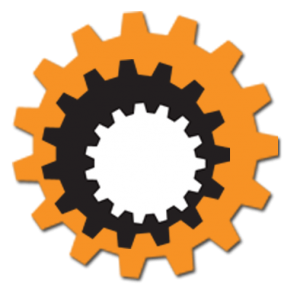 February 26, 2022
Hartman Creek Ski/Hike/Snowshoe Event
Hartman Creek State Park
N2480 Hartman Creek Rd.

Waupaca

,

WI

54981
Time: 5:00pm-8:00pm
Join us for an evening of candlelit adventure during our annual ski, snowshoe & hike event. The park and trails will be lit by more than 700 candle luminaries.
Skiers will have the option of a 1-mile loop candlelit trail groomed for classic cross country. Non-skiers are welcome to hike another 1-mile candlelit trail which wraps along both Grebe and Hartman Lake. Hikers, snowshoers and pets are not allowed on the ski trail but are welcome on the hiking trail.
Once finished, stop by the warming fires for hot chocolate, smores and a game of Hammerschlagen. Trailhead starts at the Hartman Lake Shelter, a vehicle admission pass is required. Meet at the Hartman Lake picnic area.
https://dnr.wisconsin.gov/events/51671